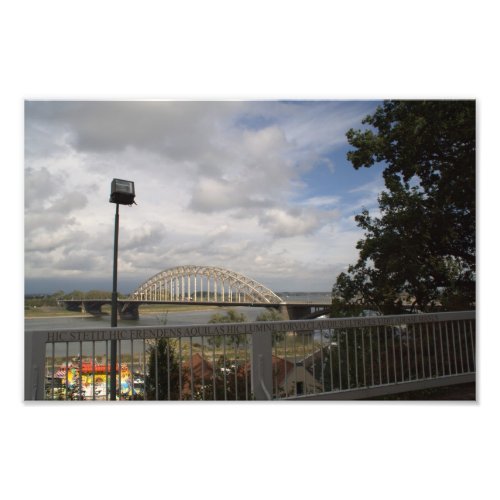 I showed you yesterday that you have a good view over the river Waal from the Valkhof Hill. I'm not the first to find that out: medieval Emperors Charlemagne and Barbarossa chose this location as there home, and even the Romans had a settlement here.
The Latin inscription on the fence refers to the Batavi prince Gaius Julius Civilis, who, according to the inscription, stood here after the lost Revolt of the Batavi (69-70AD), looking at the approaching Roman troops:
"Hic stetit hic frendens Aquilas hic lumine torvo Claudius ultrices vidit adesse manus"
The text is from a poem by Dutch 17th century poet Constantijn Huygens, and roughly translates (correct me if I'm wrong) as: "Here he stood, here he saw, grudgingly, the eagles, here Claudius saw, with a grim look on his face, the revenging troops approach". Huygens mistakenly refers to Claudius in the poem when talking about Julius Civilis.