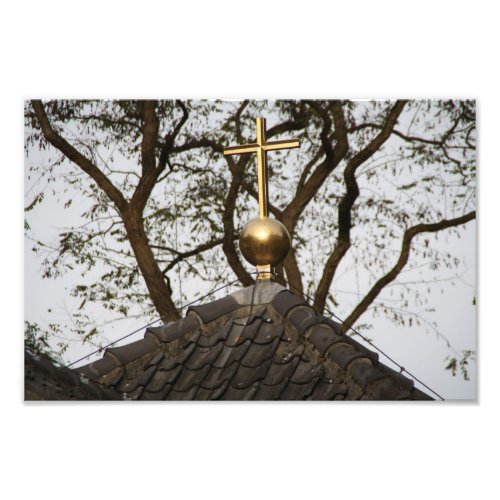 The last German emperor, Wilhelm II (or William II), abdicated after the first world war and fled to Holland, where he settled in Doorn Manor (Huis Doorn in Dutch). After his death he was buried in a mausoleum in the garden of the manor.
The photo shows a detail of this mausoleum: A cross on top of the mausoleum roof.
More photos of Huis Doorn and the mausoleum today on my gallery blog.